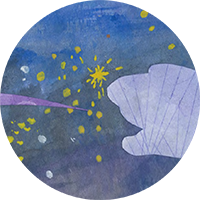 Welcome!
Hello! On December the 27th 2019, the 3rd Silvester*Folk Festival starts at Castle Colditz near Leipzig in Saxony, Germany. This means a five-day dancing holiday including accommodation and delicious food. 12 Bal Folk groups will be encouraging you to dance as well as to participate in workshops. What better way could there be to start the new year than to dance all night through with music and friends?
Our ticket sale has started. Stay tuned and please "like" our Facebook page, so you will be provided with any news instantly.
News:
6th August: Some dancers already decided to share their knowledge with others. Look forward to forró with Maxi and Gregor and congo de captieux with Ralf. Ricarda will be giving a yoga class and Meike a singing workshop (her workshop will be parallel to the other music workshops).